Nature and Society
The field of research focusing on "Nature and Society" seeks to understand society's attitudes and behaviors as it relates to how we maintain, protect, and enhance natural and cultural resources. It does so by applying data and information from social sciences to resource issues to explain why people value certain resources and the benefits they receive from those resources.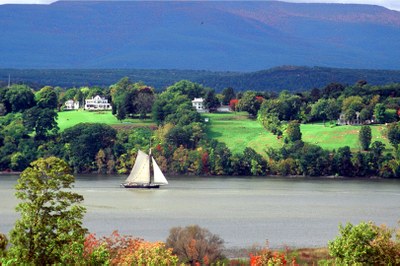 Conservationists recognize the critical need of integrating human values and cultural resources into natural resource management and planning to create more sustainable landscapes for wildlife and human communities.
To achieve this integration between cultural and natural resources, partners are coming together to identify shared goals and objectives among the natural and cultural resource communities and address barriers that must be overcome to integrate, engage, and achieve the broader vision of landscape conservation. We must begin to integrate cultural values into the overarching goals and objectives of landscape conservation and communicate these goals to target audiences. Identifying the various approaches, tools, and resources this community offers and building awareness within the conservation community of these resources will be essential in achieving a sustainable landscape.
In this section of the Landscape Partnership Web Portal, users can navigate through thematic areas focused on:

"One of the anomalies of modern ecology is the creation of two groups, each of which seems barely aware of the existence of the other. One studies the human community, almost as if it were a separate entity, and calls its findings sociology, economics and history. The other studies the plant and animal community and comfortably relegates the hodge-podge of politics to the liberal arts. The inevitable fusion of these two lines of thought will constitute the outstanding advance of the present century."Aldo Leopold, 1935.